Your Service Partner (Solutions Customized to Your Needs)
Our Values
INTEGRITY . RESPECT . PASSION
The Energy Engineering Service Advantage
Taking on Your Challenges
EES Company provides cutting-edge services and solutions for rotating equipment dedicated to improving your processes and business performances.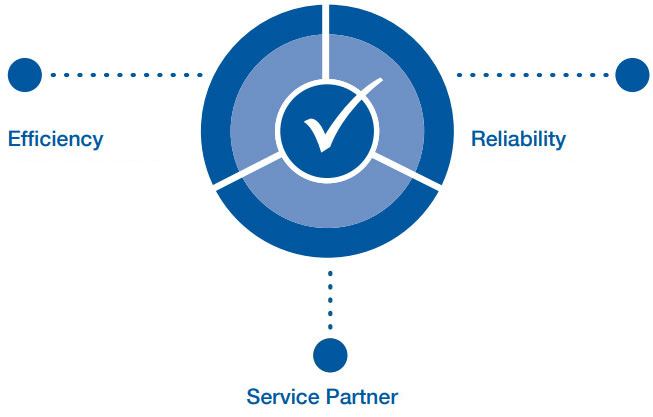 | Efficiency | Reliability | Service Partner |
| --- | --- | --- |
| Optimize your operational efficiency with our customized solutions | Rapid turnaround to minimize disruption and keep your projects on schedule | Find the right solutions together with our dedicated service teams |
| Enhance your competitive advantage with our expertise through energy efficiency, improved production output, and extended maintenance cycles | Delivery of outstanding service solutions which can be implemented at any time to increase reliability and availability of your equipment | EESC is at your side during each phase of the project to develop the best solution to your needs. We measure our performance in your success and in long-term customer relationships |
Dedicated Service Solutions for Leading Industries
Thanks to its extensive experience and wide service portfolio, EES provides cutting-edge services in many industries.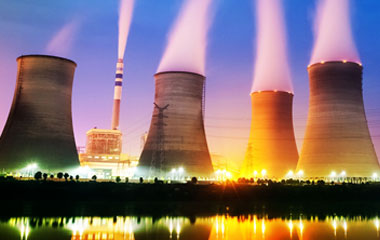 Power generation
EES has many years of experienced personal in hand to do the overhauling, maintenance of compressors pumps, fan and motors. You set out the challenge and we provide the right solution.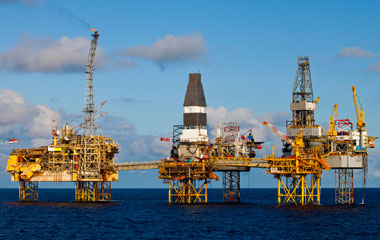 Oil and gas
In the oil and gas industry, EES understands that availability, reliability and efficiency are keys. With a constant desire to push back technical barriers, we provide services to meet the most stringent specifications in the upstream, midstream and downstream fields.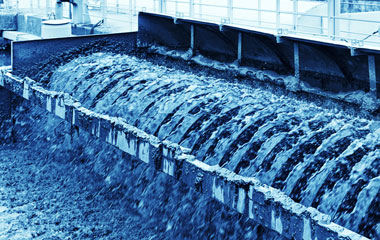 Water and wastewater
Customer relations have enabled EES to build up strong application expertise in the water and wastewater areas. From breakdown to maintenance and monitoring services, we take care of your investment throughout its lifetime.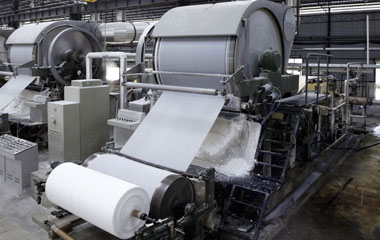 Paper mills
EES customer service representative are focused and bring their extensive pulp and paper knowledge to every customer relationship. We develop improved solutions in partnership with our customers to increase process performance.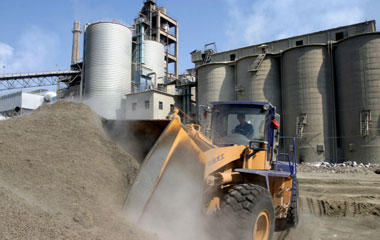 Cement industry
EES is known around the India for its breadth of experience servicing Pumps and fans, Recip compressors, motors, braking systems, gearboxes and many more parts and equipment used in cement plant.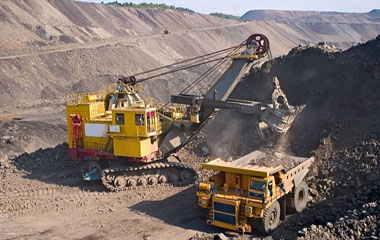 Mining
EES offers repairs and maintenance support to a wide range of mining equipment. Be it AC/DC motors, sag mill or ball mill motors, alternators, generators, gearboxes, transformers or pumps, we provide leading-edge solutions through our network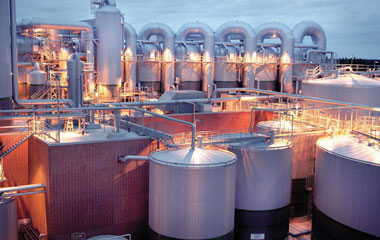 Petrochemicals
EES offers repairs and maintenance support to a wide range of rotating equipment in petrochemicals. and also we do condition monitoring on-call basis. providing to the customer emergency supports.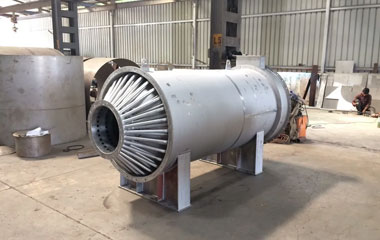 Steel and fertilizer
We expertise in the steel plant equipments. EES provides supports on rolling mill, sms, bio gas equipment. We strive to improve your productivity thanks to innovative solutions.
Your Ideal Service Partner
Our expertise and commitment always deliver reliability, responsiveness, rapid turn-around and innovative solutions
| Diagnostic and Consulting Services | Maintenance and Support Services | Technical and Economic Optimization |
| --- | --- | --- |
| Consulting | On-site Services | Technical Improvement |
| Monitoring | Workshop Services | Reliability Increase |
| Inspection | Spare Parts | Economic Optimization |
| Take informed decisions and maintain control | Maintain your equipment to industry best practices | Get the most out of your assets |
Diagnostic and Consulting Services
Energy engineering monitoring and diagnostic services are designed to help you optimize energy consumption and match equipment performance with process needs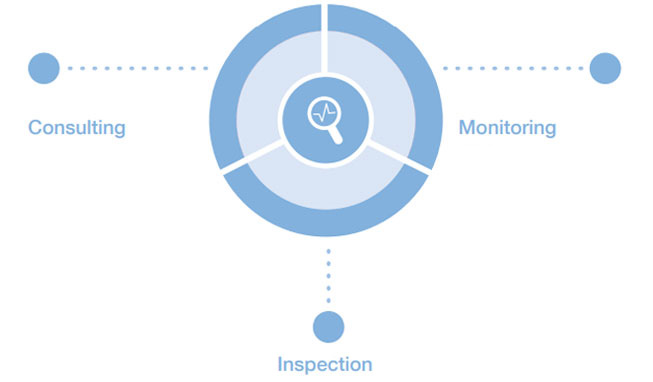 | Consulting | Monitoring | Inspection |
| --- | --- | --- |
| Training programs | On-site Survey | Mechanical inspection |
| Shut-down planning | Scheduled monitoring | Performance analysis |
| | | System analysis |
| Improve the knowledge of your maintenance team to increase safety and reliability of your plant. Reduce operational cost and gain a competitive edge. | Control your costs through on-site survey and monitoring and identify the optimum timing for service intervals. | Performance analysis and inspection done by our experts help identify possible improvements. |
Maintenance and Support Services
Through our workshops and engineers, we provide support to ensure your equipment runs reliably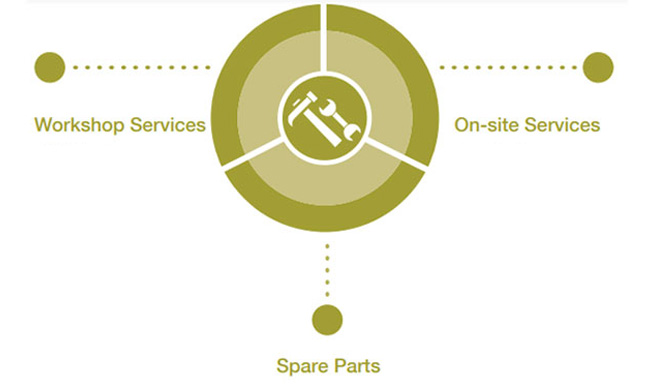 | Workshop Services | On-site Services | Spare Parts |
| --- | --- | --- |
| Refurbishment | Commissioning | Non OEM Parts manufacturing |
| Repairs | On-site repairs | Inventory management |
| Rewind LV | Troubleshooting | Reverse engineering |
| Balancing | In-situ repairs | Replacement parts |
| Contract maintenance | 24/7 support | |
| Weld repairs | | |
| Our fully equipped workshops and engineering teams help minimize the turnaround time. We strive to get your equipment back to operation as quickly as possible. | You need fast and reliable services on-site to reduce downtime and minimize cost. We provide fast and flexible on-site services. | We produce non-OEM parts to restore the performance of your equipment. |
Technical and Economic Optimization
We provide tailored solutions that give your operations an edge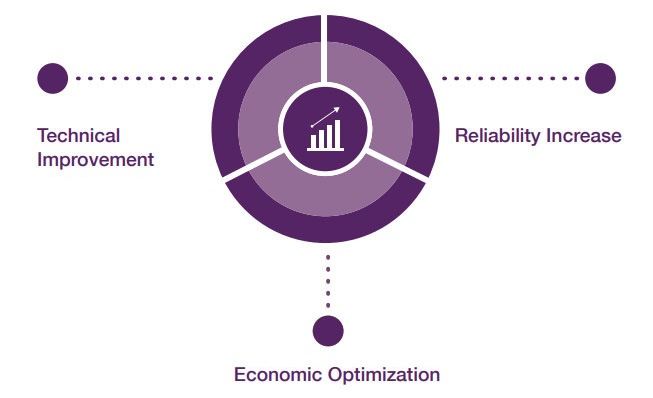 | Technical Improvement | Reliability Increase | Economic Optimization |
| --- | --- | --- |
| Mechanical upgrades | Predictive maintenance | Life cycle management |
| Rotordynamic analysis (RDA) | "Bad Actors" program | Asset management |
| Retrofits | Performance-based contracts | |
| Relocation | Long-term service agreement(LTSA) | |
| Coating services | | |
| Technical improvements like upgrades, retrofits or coatings protect and enhance as well as modernize your equipment. | A reliability increase can be performed through our thorough analyses and predictive maintenance. Boost your assets with our customized maintenance contracts. | Optimize operation costs or reduce process running costs by implementing life cycle and asset management by EESC experts. |